DESIGNER REVIVAL: MAKING WOMEN FEEL BEAUTIFUL
There is something oh-so exhilarating about scoring a fabulous designer piece at a fraction of the price. Perhaps that is why I love consignment so much! I feel like an explorer roaming around Manhattan, loving the chase and chance for a piece of hidden treasure. Most of my favorite picks are located in the Lower East Side south of St. Mark's Place; however I am so pleased to announce my latest consignment shop find: Designer Revival.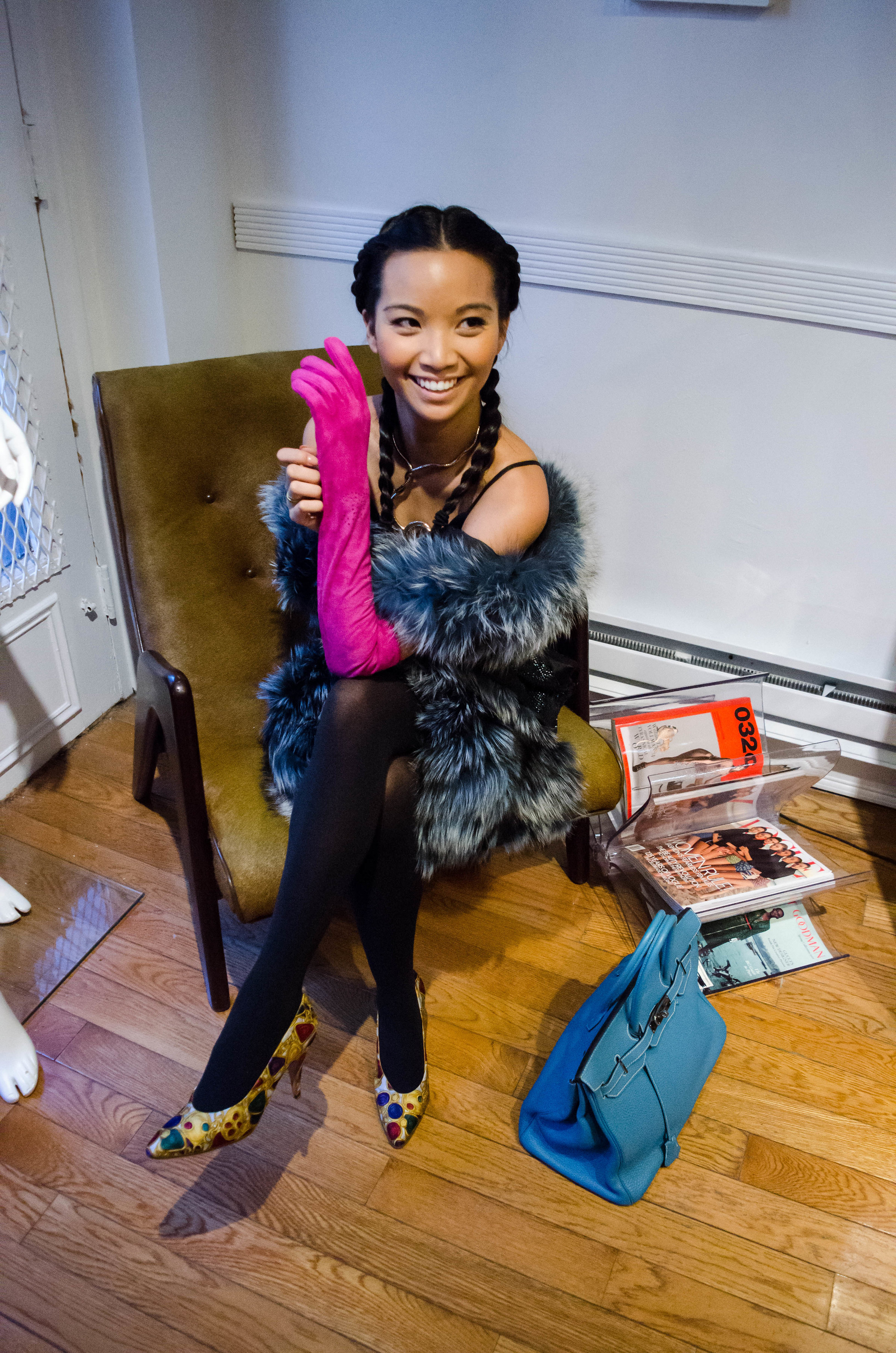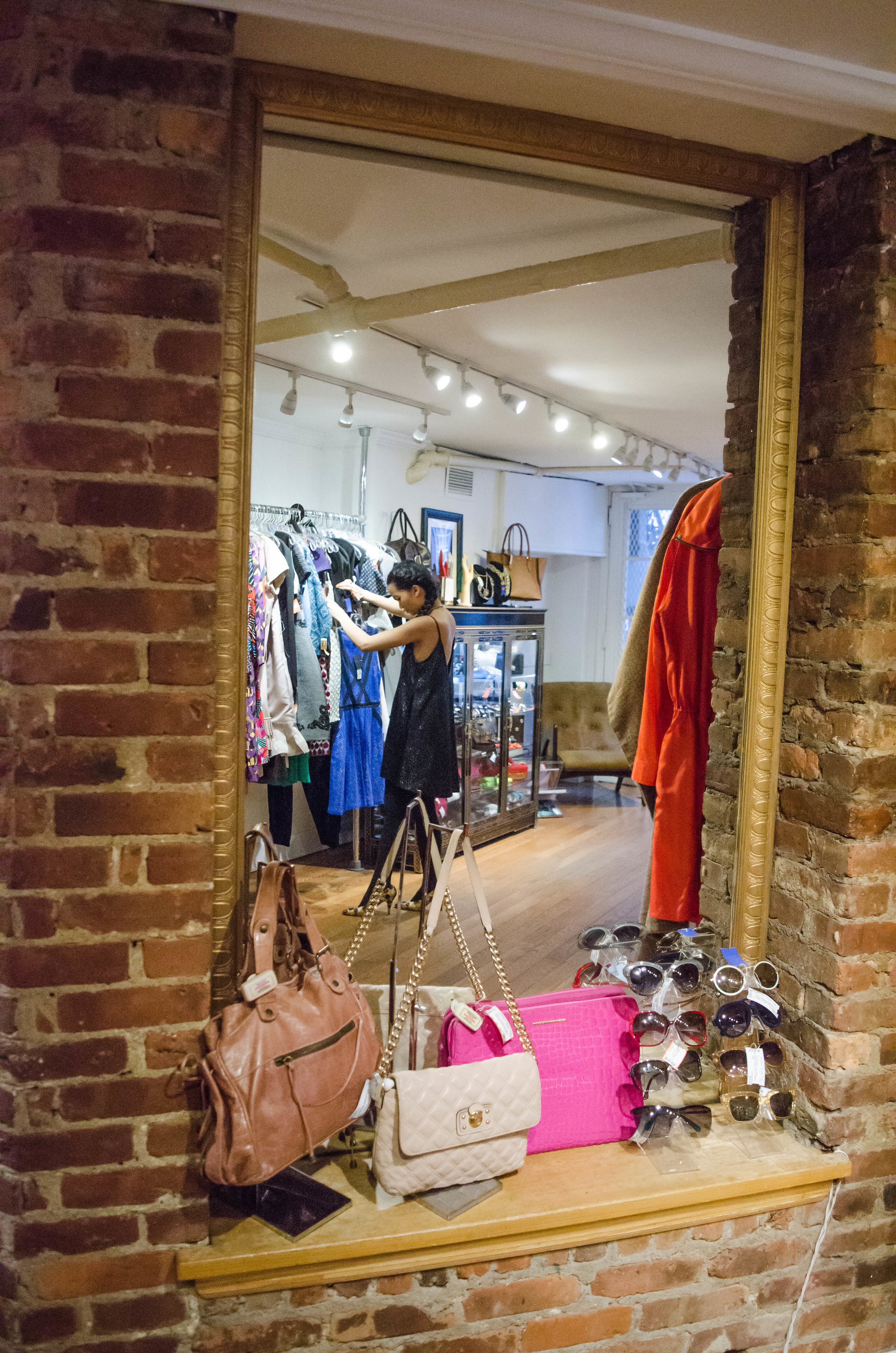 Tucked away in the heart of the Upper East Side, this lovely boutique is a designer resale dream! While it has been a part of the neighborhood for almost 25 years, in 2015 owner Tiffany Keriakos took over, updating the space with a trendy and chic feel. I had the pleasure of meeting Tiffany in person the first time I stepped inside the boutique and instantly felt like I was chatting away with my long-lost fashionista friend! I learned of Tiffany's mission to bring a fresh and exciting new look to the brand while maintaining the vision of making women feel beautiful.
This vision resonates so deeply within me! I am a strong advocate for empowering women through fashion. I believe fashion is an art form to help define and accentuate the innate beauty of a woman. A woman is inherently beautiful not by any merit but rather for the simple and powerful truth that she is fearfully and wonderfully created. While this vital realization has forever changed my life for the better, I cannot say I always had this mindset.
Since I was a little girl, I always loved playing dress up which grew into a deep appreciation for style as I got older. In my adolescent years however, I fell into an extremely turbulent time of rebellion leaving me in a complex web of confusion and despair in relation to my dignity and beauty. While on the inside I was violently falling apart at the seams, it was my mission to appear as put together on the outside by hiding behind the latest trends and top designers as if I were a clown covered by an intricate mask.
It wasn't until I fully understood accepted the truth of my value and worth over the lies of my past mistakes, wounds, and failures that I began to learn what it meant to authentically love myself. In light of this epiphany, I was free to enjoy fashion for what it was meant to be: a means to express my true self and share the light and beauty God has given me! This precious knowledge is like getting a major makeover that starts from the inside and shines brilliantly on the outside! I feel like I've discovered the secret to everlasting beauty and I can't help but shout it to the rooftops!
In addition to their vision of making women feel beautiful, I love Designer Revival because I no longer have to break my bank in order to collect luxury + contemporary designer pieces! From Chanel and Hermés to Derek Lam and The Row, Designer Revival is a one stop shop for the most standout stylistas! I will never forget feeling so delighted as I perused the endless racks of clothing and accessories at very accessible price points. I was even more elated to find that beautiful new pieces come in every single day so with each visit, the client is on a brand new treasure hunt! In case you are overwhelmed by all the gorgeous goodies, not to worry! A team of stylists are on standby to help you curate the look that feels most fabulously you! They also offer fashion consulting services so you have your own personal style squad ready to help you dress to impress for all occasions. Lastly, you can be assured that all merchandise has been individually hand inspected for quality assurance.
Make sure to stop by Designer Revival the next time you find yourself in New York City! You can shop the boutique here online or come say hi to Tiffany in person at 324 East 81st Street! Happy shopping!
Xoxo, Diwa Doll
All items available now at Designer Revival
Photography: Luke Polihrom